Knowledge of Parents with Children with Special Needs about Covid-19 in Children
Abstract
In Indonesia, the increasingly rapid spread of the Covid-19 virus has an impact on many
areas of life, from the economy to society, culture and education. Children with
disabilities are at greater risk of contracting Covid-19 health-related challenges and
inability to understand and follow definite measures for infection control. So that people's
knowledge is needed. It is very important to explain methods that can help prevent
COVID 19 in children. Parents are role models and advocates for their children's health.
Therefore, it is very important to know the knowledge of parents about COVID 19
including clinical signs, modes of transmission, and ways of prevention. The purpose of
this study was to determine parental knowledge about Covid 19 in children at the
Wiradesa State Special School, Pekalongan Regency. The research method uses a
descriptive type with a cross sectional approach, the number of samples is 48 simple
random sampling technique. The research instrument used a questionnaire. The analysis
used is univariate. The results of the study obtained that most of the parents' knowledge
was in the sufficient category, 48%. So that through the results of this study, it can be
considered to increase parental knowledge through health education about Covid 19 for
parents with children with special needs.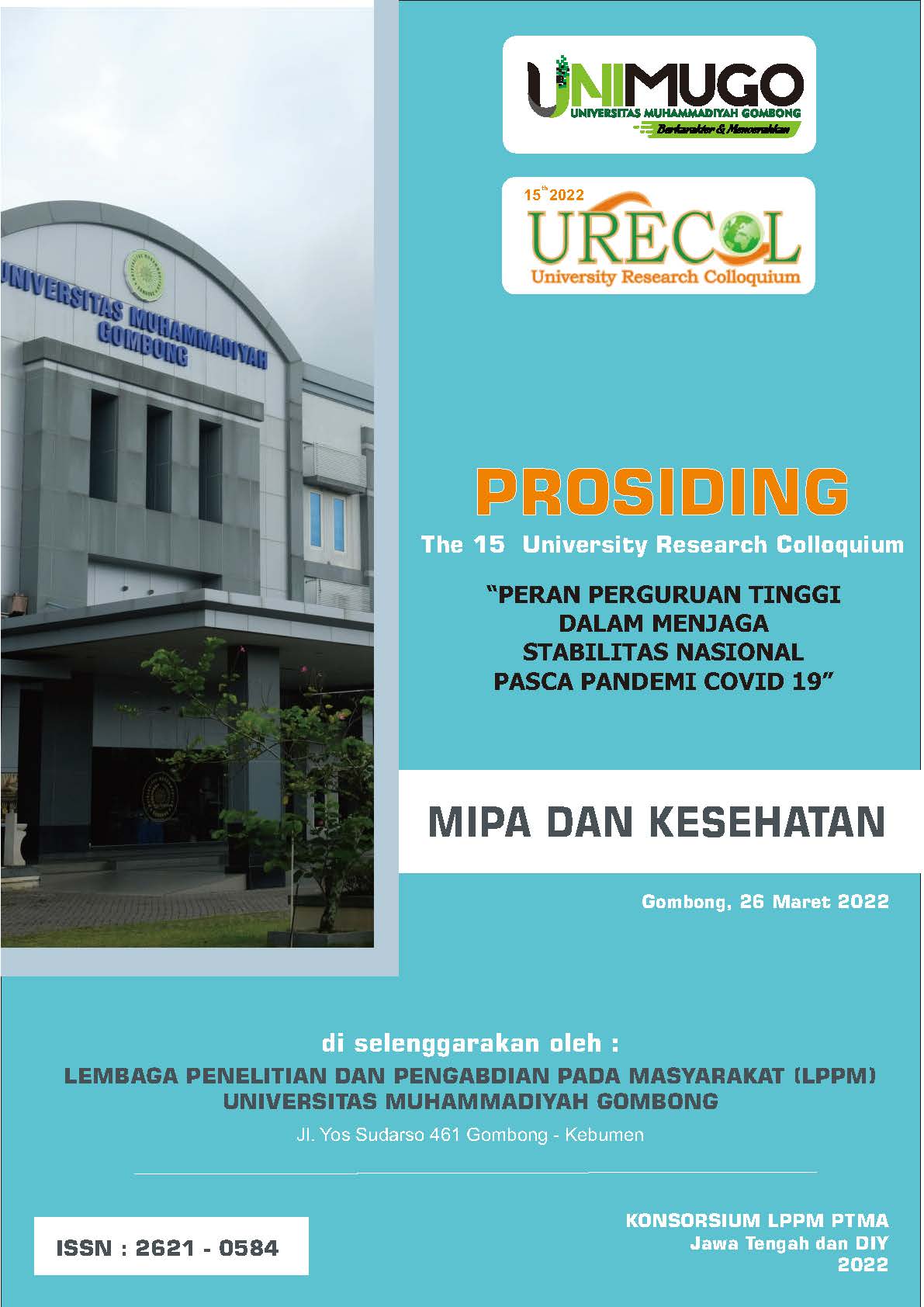 Downloads
How to Cite
Ersila, W., Prafitri, L. D., & Fajriyah, N. N. (2022). Knowledge of Parents with Children with Special Needs about Covid-19 in Children. Prosiding University Research Colloquium, 393–399. Retrieved from http://repository.urecol.org/index.php/proceeding/article/view/1956
License
Copyright (c) 2022 Wahyu Ersila, Lia Dwi Prafitri, Nuniek Nizmah Fajriyah
This work is licensed under a Creative Commons Attribution-NonCommercial 4.0 International License.