The Correlation Between Nutritional Status with Hypertension Cases of Elderly Women in Central Java Province
Abstract
Hypertension is still the highest problem in non-communicable diseases (NCD) in
Indonesia and has increased cases from previous years. One of the factors that cause
hypertension is nutritional status. Objective: This study aimed to find the correlation
between nutritional status and hypertension cases of elderly women in Central Java
Province. Methodology: This is an observational study with cross-sectional design using
secondary data. Nutritional and hypertension status in Central Java Province was
derived from Baseline Health Research 2018. A total of 994 Central Java residents aged
55-64 years were used. Hypertension status was obtained from the average of three
measurements of systolic/diastolic blood pressure and nutritional status according to
BMI obtained from the body weight and height measurement. The chi square test with a
95% confidence level were used to analyzed the data. Results: Most of the respondents
was elderly (55-59 years old) (56%), working (65.6%), had normal nutritional status
(43.1%) and had hypertension (66.2%). There was a significant correlation between
nutritional and hypertension status of elderly women in Central Java Province (p =
0.000). Conclusion: Nutritional status is one of the factors contributing in the insidence of
hypertension. Therefore, health program in improving nutritional status is needed in
order to reduce the prevalence of hypertension.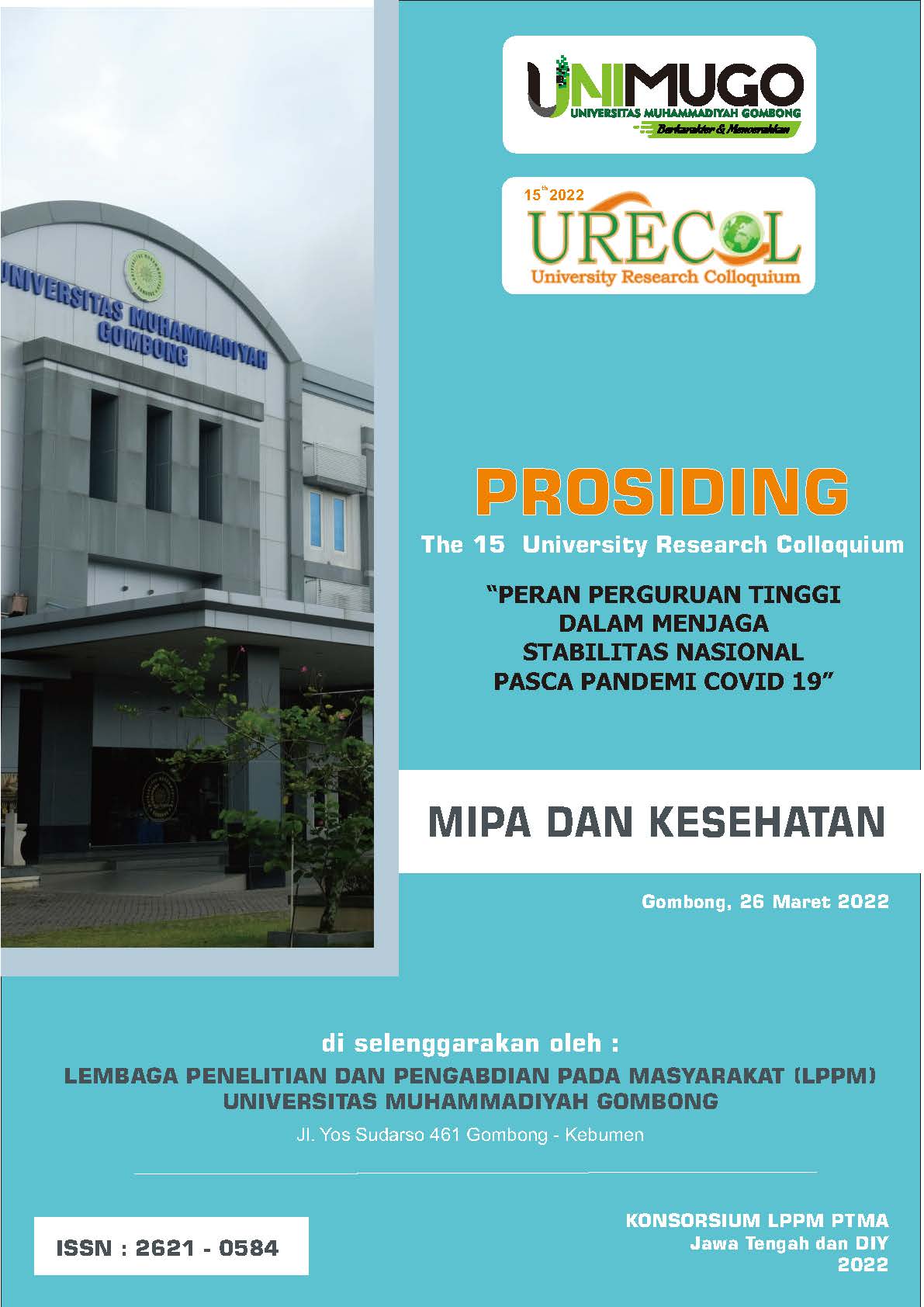 Downloads
How to Cite
Wuandari, W., Isnaeni, F. N., Puspitasari, D. I., & Mardiyati, N. L. (2022). The Correlation Between Nutritional Status with Hypertension Cases of Elderly Women in Central Java Province. Prosiding University Research Colloquium, 339–347. Retrieved from http://repository.urecol.org/index.php/proceeding/article/view/1950
License
Copyright (c) 2022 Wiwik Wuandari, Farida Nur Isnaeni, Dyah Intan Puspitasari, Nur Lathifah Mardiyati
This work is licensed under a Creative Commons Attribution-NonCommercial 4.0 International License.