Comparative Study of FT-IR Profiles Preparation of Nano-Hydrogel Combination of Soursop Extract and Zinc
Abstract
Nanoparticles delivery system of of herbal preparations and their combinations has
received more attention from scientists recently. This combination might lead to chemical
reactions among the added constituents. This study aims to compare the FT-IR profile of
Carbopol-940 base before and after the addition of soursop extract and zinc oxide
nanoparticle. The preparation is made by mixing the base with Annona muricata nano-
extracts and nano-zinc. Extraction was carried out by cold maceration of A. muricata
leaves in ethanol and then convert into nanoparticles with the assisting of Chitosan
biopolymer by ionic gelation method. Nano-zinc is formulated by precipitating zinc
acetate by sodium hydroxide. The two nano-formulas were then mixed up into the
Carbopol-940 gel matrix. The results show a shift in the profile of Carbopol-940 at a
wavelength of 1500 nm to 1700 nm. From the results, it can be seen that there is no
difference in the physical characteristics of the base with the addition of the two nano
active ingredients. Further research needs to be done to confirm this finding.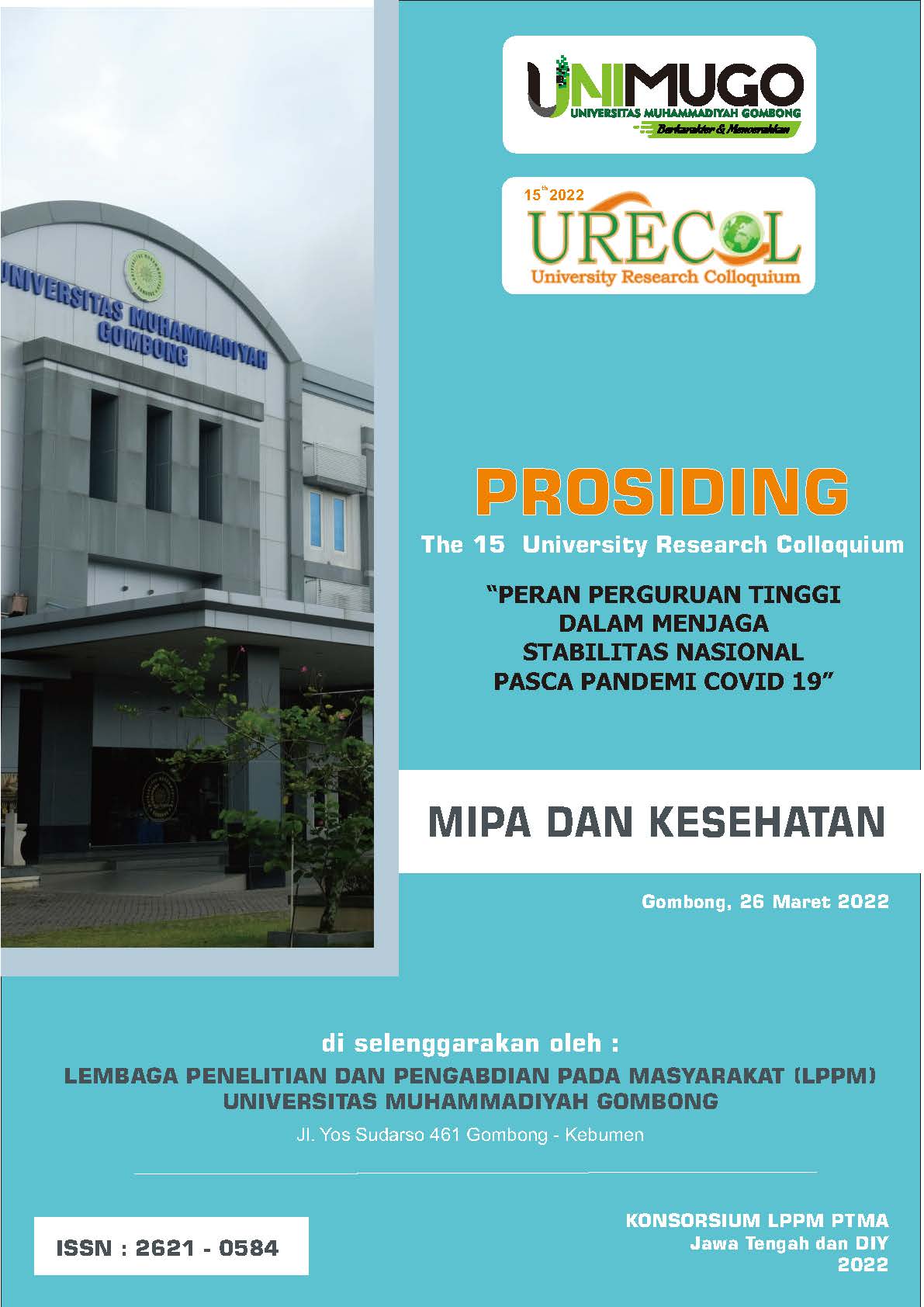 Downloads
How to Cite
Waznah, U., Vandian, A., Mugiyanto, E., & Fajriyah, N. N. (2022). Comparative Study of FT-IR Profiles Preparation of Nano-Hydrogel Combination of Soursop Extract and Zinc. Prosiding University Research Colloquium, 286–292. Retrieved from http://repository.urecol.org/index.php/proceeding/article/view/1945
License
Copyright (c) 2022 Urmatul Waznah, Achmad Vandian, Eko Mugiyanto, Nuniek Nizmah Fajriyah
This work is licensed under a Creative Commons Attribution-NonCommercial 4.0 International License.