The Relationship between Workload and Nurse Burnout at RSD Merah Putih Magelang
Abstract
Nurses are always tasked with caring for patients every day to improve the quality of
health services. The different characteristics and needs of each patient, shift work
system, responsibilities and high service demands can be a stressor for nurses. There are
various factors that can affect the problem, namely workload and burnout on nurses.
Burnout is a symptom of physical, emotional and mental exhaustion with feelings of low
self-esteem due to prolonged stress. The impact of burnout experienced by nurses on
others is felt by recipients of health services, namely patients. Workload is the amount of
work that must be carried out by a position/organizational unit and is the product of the
work volume and the time norm. The workload will have an impact on the quality of
service in the hospital, namely on patient satisfaction and the healing process. Objective:
To find out the relationship between workload and burnout at RSD Merah Putih
Magelang. Methods: This type of research was descriptive correlation with cross sectional
approach which data collection used purposive sampling technique with a sample of 66
respondents and the data was processed using the Spearman test. Results: The results of
the Spearman rank test showed that there was a significant relationship between
workload and nurse burnout with a value (p = 0.000 and r = 0.497). Conclusion: There is
a relationship between workload and nurse burnout with moderate correlation strength.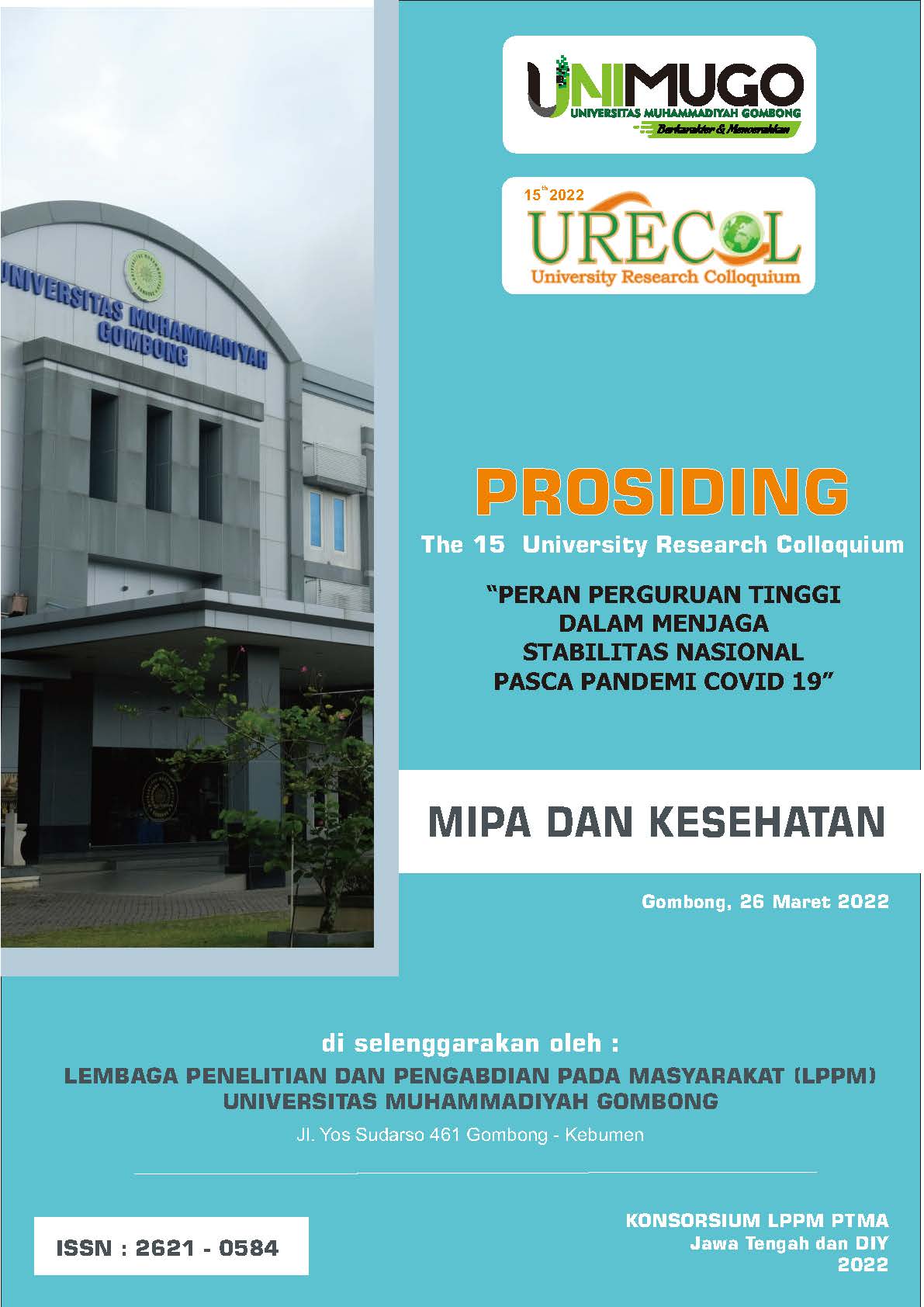 Downloads
How to Cite
Pratama, A. A. E., Widyanto, P., & Masithoh, R. F. (2022). The Relationship between Workload and Nurse Burnout at RSD Merah Putih Magelang. Prosiding University Research Colloquium, 268–276. Retrieved from http://repository.urecol.org/index.php/proceeding/article/view/1943
License
Copyright (c) 2022 Azesa Afiyata Elan Pratama, Puguh Widyanto, Robiul Fitri Masithoh
This work is licensed under a Creative Commons Attribution-NonCommercial 4.0 International License.