Analysis of Knowledge towards Mother's Behavior in Choosing Food Menus to Support Toddler Fitness in the Covid-19 Pandemic
Abstract
Indonesia is in the top five for cases of malnutrition. Nationally, it is estimated that around
4.5% of 22,000,000 children under five or 900,000 children under five are malnourished or
malnourished. This study aims to analyze the relationship between knowledge and the
behavior of mothers in choosing food menus to support the fitness of children under five in
the Covid-19 Pandemic, especially in Pekalongan Regency. This research is a quantitative
descriptive study exploring the behavior of mothers who have toddlers with cross sectional
method. Sample technique using purposive sampling. The sampel size in this study was
107 mothers who had children from 0 months to 5 years of age. The results of the Pearson
Chi-Square statistical test obtained P-Value 0.000, namely there is a significant
relationship between mother's knowledge and mother's behavior in choosing food menus
in Pekalongan Regency. Therefore, the role of health workers in providing accurate and
fast information during a pandemic is very meaningful in increasing the knowledge of
mothers who have toddlers.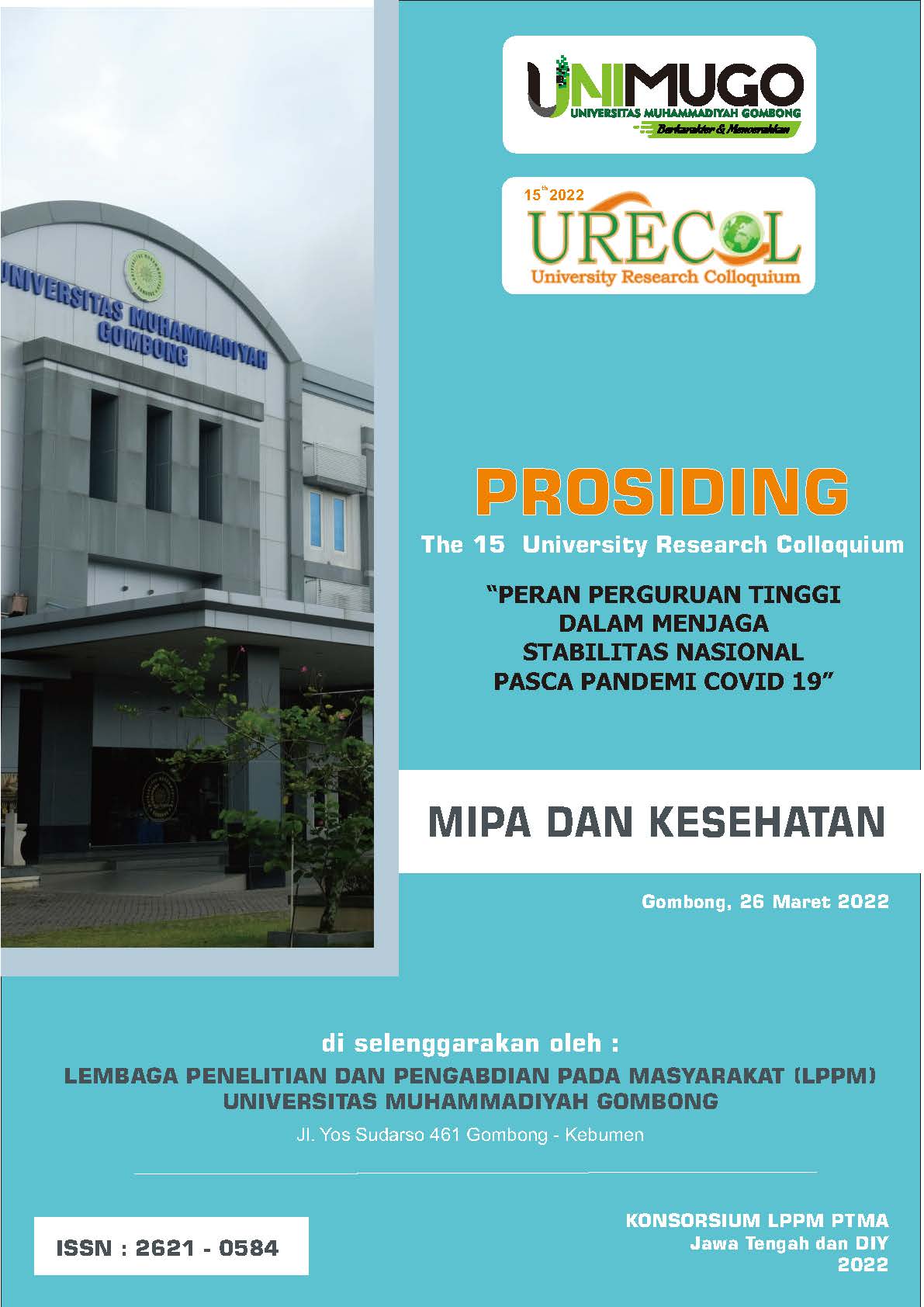 Downloads
How to Cite
Paramitha, I. A., Saputri, H. D., & Puspa, M. (2022). Analysis of Knowledge towards Mother's Behavior in Choosing Food Menus to Support Toddler Fitness in the Covid-19 Pandemic. Prosiding University Research Colloquium, 232–238. Retrieved from http://repository.urecol.org/index.php/proceeding/article/view/1938
License
Copyright (c) 2022 Intan Azkia Paramitha, Herliyani Dwi Saputri, Mutiara Puspa
This work is licensed under a Creative Commons Attribution-NonCommercial 4.0 International License.