THE EFFECT OF TEAMS GAMES TOURNAMENT (TGT) LEARNING MODEL WITH MONOPOLY GAME MEDIA ON MATHEMATICS LOGIC INTELLIGENCE
Abstract
This study aims to determine the effect of of Teams Games Tournament (TGT)
learning model with monopoly game media on mathematical logic intelligence in grade V
Student of SD Negeri Keji 2, Muntilan District, Muntilan Regency.
This type of research is pre-experimental with one group pretest-posttest design.
The sample taken in class V SD Negeri Keji 2 with a total of 18 students.
The sampling technique used was saturated sampling. Test data analysis using
prerequisite test or normality test and hypothesis testing. Data retrieval through multiple
choice test questions was then analyzed using the Wilcoxon test in the SPSS 23.00 program
for windows.
The results showed that the Teams Games Tournamnet learning model with
monopoly game media had an effect on students mathematical logis intelligence. This is
evidenced by the results of the analysis of the Wilcoxon signed rank test analysis of-3.732
with Asymp. Sig 2 tailed is 0,000 < 0,005. So that Z output < mean rank or 3,732 < 9,50 Ha
is accepted and Ho is rejected. The data identify the data points are smaller than the
average. Based on the result of the analysis the and discussion, there are differences in
the in the results of the average value, namely the initial measurement (pretest) of 41,3
and the final measurement (posttest) of 73,1. From the results of the study it can be
concluded that the Teams Games Tournament (TGT) learning model with monopoly game
media has an effect on students mathematical logic intelligence.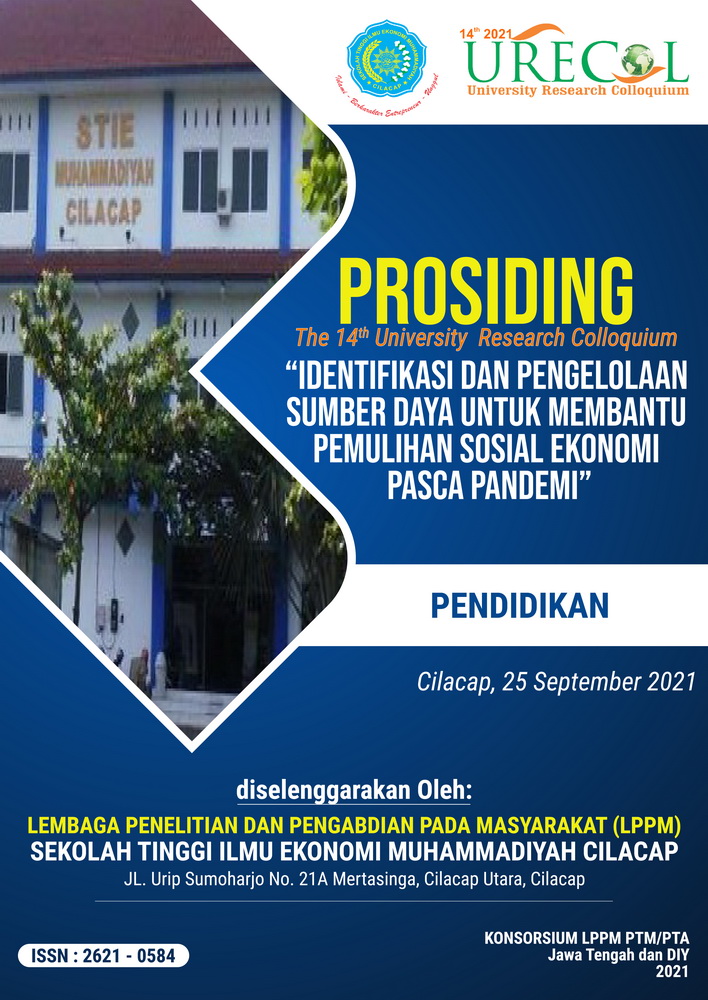 Downloads
How to Cite
Pangesti, N., Mardiana, T., & Rasidi, R. (2021). THE EFFECT OF TEAMS GAMES TOURNAMENT (TGT) LEARNING MODEL WITH MONOPOLY GAME MEDIA ON MATHEMATICS LOGIC INTELLIGENCE. Prosiding University Research Colloquium, 379–390. Retrieved from http://repository.urecol.org/index.php/proceeding/article/view/1805
License
Copyright (c) 2021 Nia Pangesti, Tria Mardiana, Rasidi Rasidi
This work is licensed under a Creative Commons Attribution-NonCommercial 4.0 International License.